Nature chooses to ignore perfectly reasonable requests to follow rain forest winter rules. Three inches of snow fell this afternoon, fresh frosting on streets besieged since her first tantrum December 5, 2016. At a loss to comprehend why she's so mad, I'm willing to accept Nature might have overlooked the courteous reminder sent a few days ago.
https://notestoponder.wordpress.com/2016/12/30/enough-with-the-snow/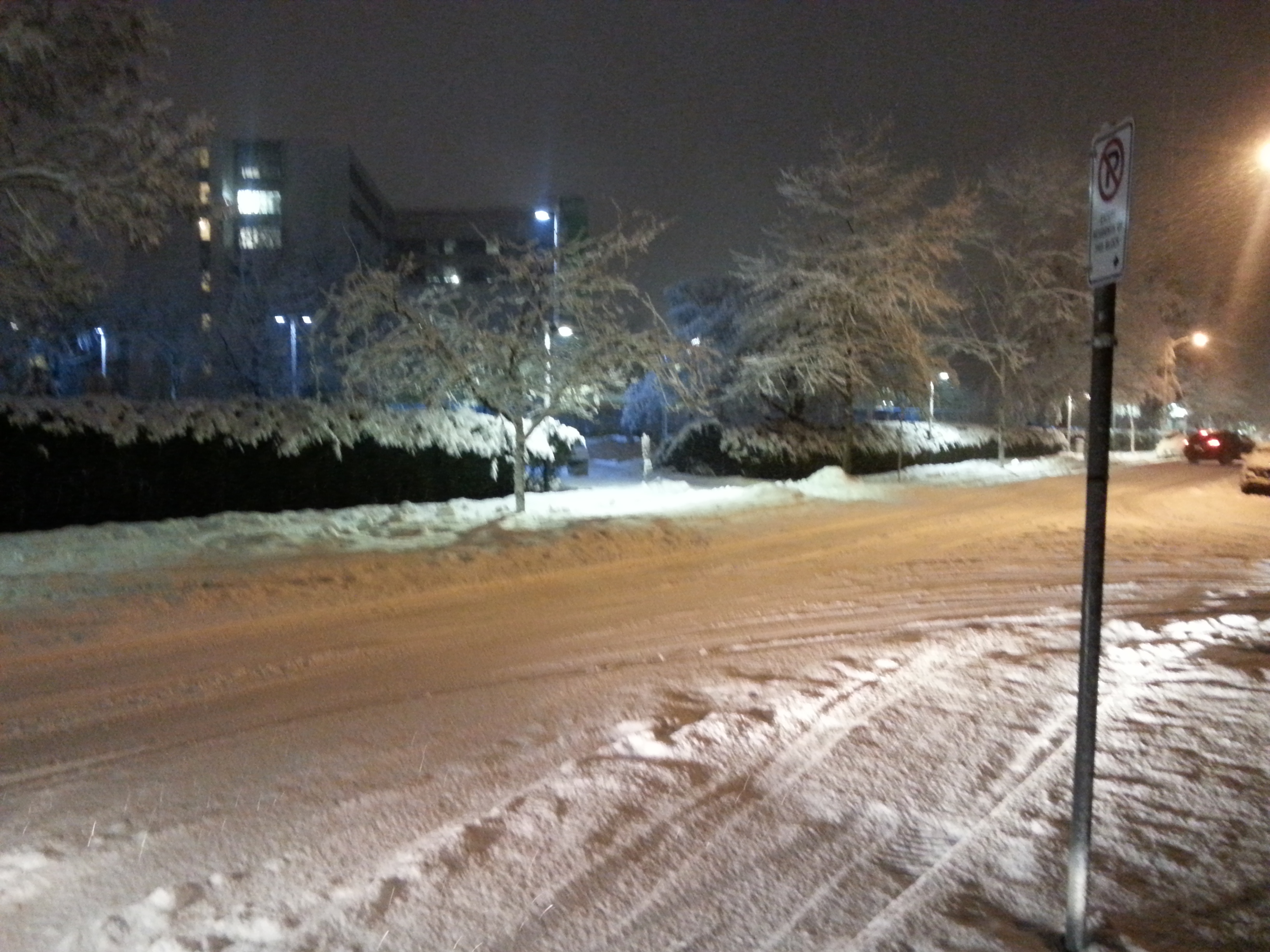 Looking down my block at 7 pm New Years Eve.
You win Mother Nature – well played, hope you had a good laugh. All we want is our rain back. Enough is enough, what purpose is served by stubbornly beating your chest? Why inflict record low sub-zero temperatures for the next five days, followed by another snowfall warning on Friday? Surely you recognize the folly of coming on too strong. Your strength is the element of surprise, ours is the ability to adapt.
Make no mistake Nature, evidence of adaptability abounds. Shock and awe advantage wears thin, weeks of trial and error threaten your impetuous game. Calamity of your meddling has passed, with all due respect you teeter on the brink of minor inconvenience. Stay if you must but understand with each passing day indifference to rain forest winter propriety grows.
The sidewalk is shoveled and dusted in salt to repel ice. We've figured out how to get to work on time, with our without a functional transit system. Snow talk no longer dominates conversation, nor do we fixate on probabilities of further accumulations. Truth is, I say "enough with the snow" out of habit – rain forest winter is managing quite well.