Like it or not church news is a global barometer. In no particular order, pondering church news starts with Father Jacques Lacroix, the French priest who face slapped a crying baby during baptism on June 21, 2018. When this video went viral the following day, a statement issued by the Meaux Dioceses said in part – 89 year old Father Lacroix "was suspended from all baptism and marriage celebrations.", adding "This short video is an excerpt from the celebration which the baby cries a lot. The elderly priest loses his temper and slaps the child. Aware of this inappropriate gesture, the priest apologized to the family at the end of the baptism." Official statement ended with – the priest was likely tired, but that "does not excuse him.".
California State Bill AB 2943 (passed first reading in April, expected to pass state senate by the end of summer ) targets "conversion therapy". Specifically the advertising or sale of "sexual orientation change efforts" by religious organizations. The bill states "sexual orientation change efforts" are defined as "any practices that seek to change an individual's sexual orientation." "This includes efforts to change behaviors or gender expressions, or to eliminate or reduce sexual or romantic attractions or feelings toward individuals of the same sex," the bill reads.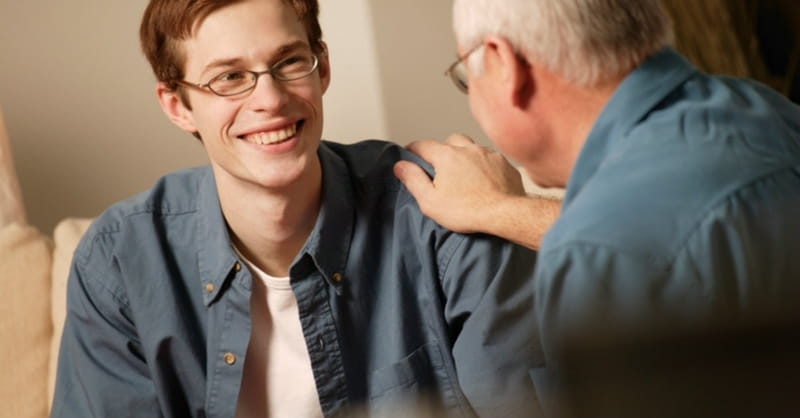 This image from ChristianHeadlines.com fills my mouth with bile. The image chosen by fundamentalist Christians to illustrate outrage over state bill AR 2943 is nothing short of insane. Anyone with a glimmer of common sense knows sexual orientation isn't a choice . Never the less, fundamentalist tongues wag –
"A pastor paid to speak at an event addressing current social topics could not encourage attendees that they can prevail over same-sex desires or feelings that they were born the wrong sex."
"A religious ministry could not hold a conference on maintaining sexual purity if the conference encourages attendees to avoid homosexual behavior."
"A licensed counselor could not help a married mother of three who is experiencing unwanted attraction to a close female friend or confusion over her gender identity overcome those feelings."
"A bookstore (including online bookstores like Amazon) could not sell many recently published books challenging gender identity ideology and advocating that these beliefs should be rejected by society."
Knock, knock, anyone home at the pulpit? Conversion therapy is a multi-million dollar business marketed as everything from talk and addiction counseling models to electroshock treatments and isolation therapy. It's misguided, unethical, abusive and predominantly geared toward adolescents.
https://www.huffingtonpost.ca/entry/conversion-therapy-lgbtq-youth-study_us_5a6f549ee4b0ddb658c929e4
It's getting late, whatever point flickered an hour ago is lost. Church news is still a barometer, but I'm done for tonight. Forgive me for my last gasp on the subject –