Suspend Trump outrage for a moment. Consider shirtless Putin.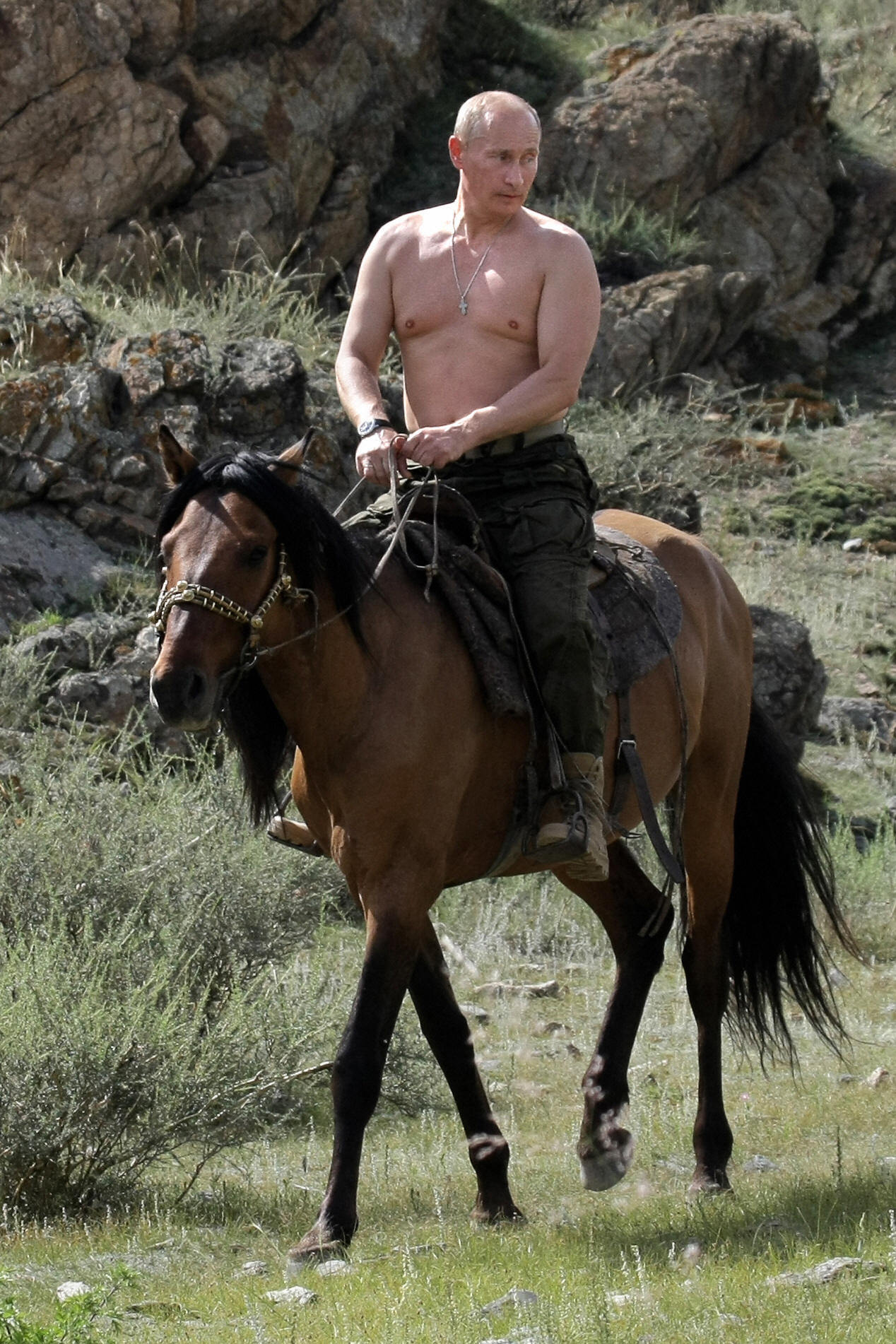 http://www.newyorker.com/online/blogs/borowitzreport/2014/02/sochi-hotel-guests-complain-about-topless-portraits-of-putin-in-rooms.html
How soon we forget the Sochi Olympics – high priced hotels built to accommodate international travelers, guest room walls adorned with photo shopped art depicting shirtless Putin. Putin declaring all who complained about his half dressed image straddling wild animals above their pillow as –  "babies who cry". WTF?
Wonder why Trump and Putin play nice? Neither gives a rat's ass what anyone thinks. Trouble is, Putin has the upper hand. Russians calling bat shit on Putin mysteriously disappear. Americans recognizing Trump as their greatest disaster talk till blue in the constitutional face, all they get is a fake news headache.