The countdown is on – in 28 hours we fly to Mexico City, a city that takes our breath away. Twice traveling for Day of the Dead, this year to experience Independence Day celebrations
Mexican Independence Day marks September 16, 1810, the day when priest Miguel Hidalgo y Costilla urged Mexicans to rise up against the colonial government of Spain. The call today is often referred to as the Grito de Dolores, or Cry of Dolores, named after the town of Dolores—now Dolores Hidalgo—where the cry was originally uttered. (According to the Library of Congress, Hidalgo is believed to have said, "My Children, a new dispensation comes to us today…Will you free yourselves? Will you recover the lands stolen 300 years ago from your forefathers by the hated Spaniards? We must act at once.") Independence was not won immediately, but that day—and its uprising—is typically considered the beginning of war that eventually brought the country independence in 1821.
Official celebrations begin at 11 p.m. on September 15 when Mexico's president rings a bell at the National Palace in Mexico City, repeating Hidalgo's words to crowds gathered at the Plaza de la Constitución ( aka Zócalo, one of the largest public plazas in the world). After each line, many of which tout key figures in the revolution, an estimated 500,000 citizens and tourists chant back, "Viva."
On September 16 a military parade, the likes of which would make Trump cream his pants, thunders through the heart of Mexico City. I'll have my own images soon, meanwhile watch the video clip above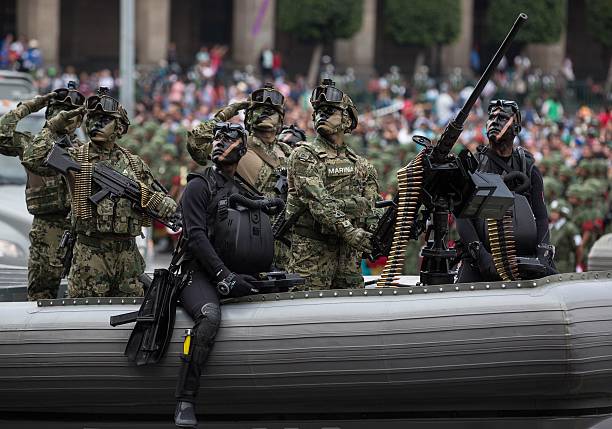 Random internet images are no match for personal experience. I'll be back in a few weeks, bursting with Independence Day ponders and Mexico City exuberance.