Phonebots clog city streets. Tenacious, impenetrable and defiant, they march catatonic to the glow of their hand held device. They invade crosswalks with self absorbed surety of army ants, oblivious to crossing signals, traffic flow or common decency.
Wanting to scream "what's wrong with you!" never goes well when driving a company vehicle. Self centred numskulls always take offence. Sometimes they snap a photo of our company logo/phone number, calling to express outrage over the employee who almost ran them down. Propriety dictates polite restraint. I take a deep breath, waiting patiently for phonebots to cross the street. Every so often my inner prankster honks the horn, if I'm lucky a phonebot jumps and scurries. One time a phonebot dropped their device, I laughed out loud.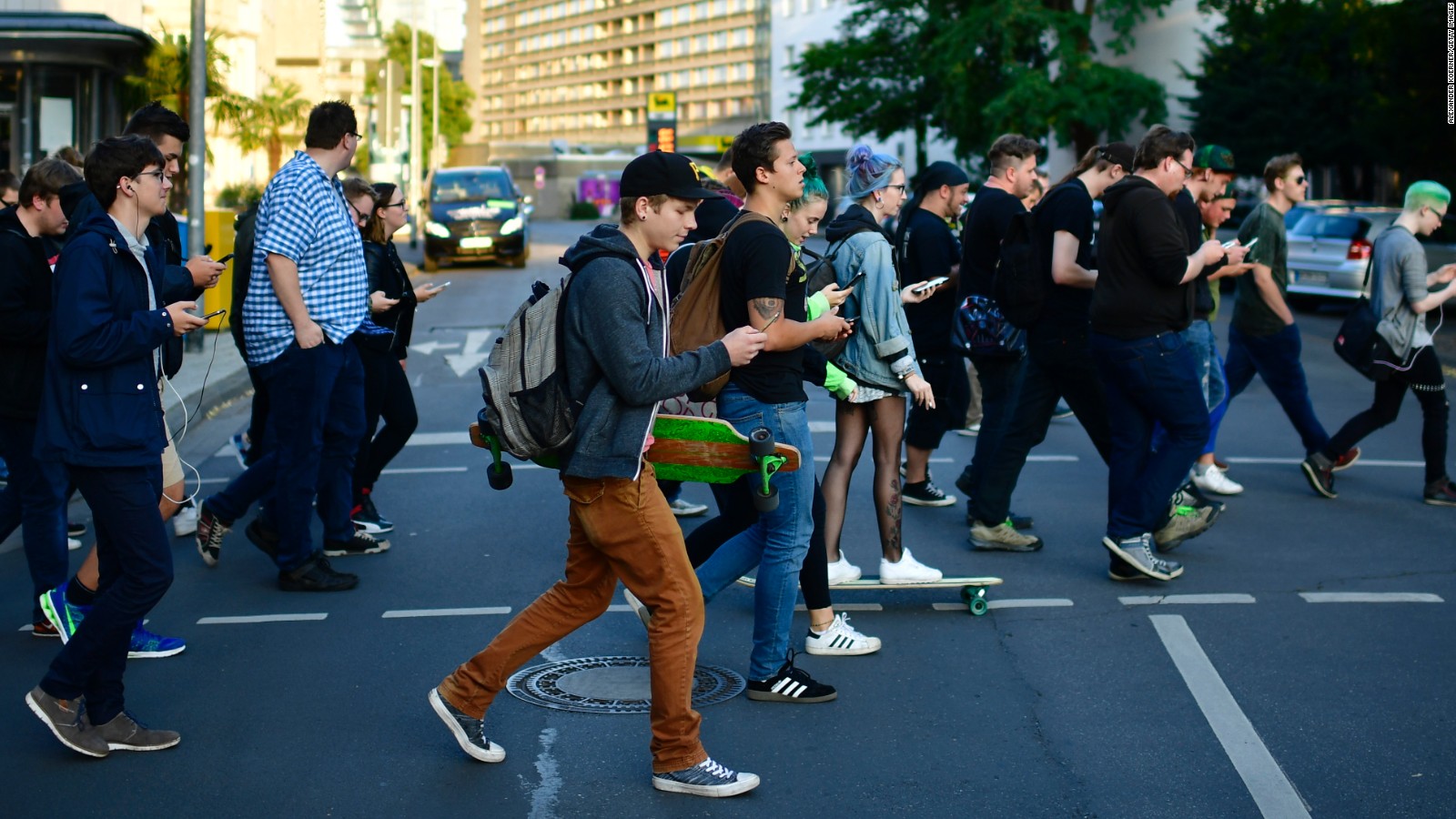 Do phonebots know how infuriating they are? Believe it their right to cross intersections with flashing "Don't Walk" signals? Create gridlock by stepping off the curb seconds before a light changes preventing vehicles from making turns, then dawdle along with kaleidoscope eyes fixated on their cell phone? Do the self absorbed little darlings care? Absolutely not! So I sit, and I wait, and every so often I shake them up with a strategically dispatched blast of the horn. It's hysterical, phonebots hate it when you interrupt social media dribble in the middle of an intersection at rush hour.