To the delight of Aurora watchers Earth's magnetic field vibrates in protest of unrelenting solar wind. An Earth facing hole of monstrous proportion opened on the Sun, belching winds of 600 Km/second (that's almost 1.2 mph ) toward our planet. Defensive vibrating twists in Earth's magnetic field ignited powerful geomagnetic storms.
Astronomers predict intense aurora activity to continue for several days.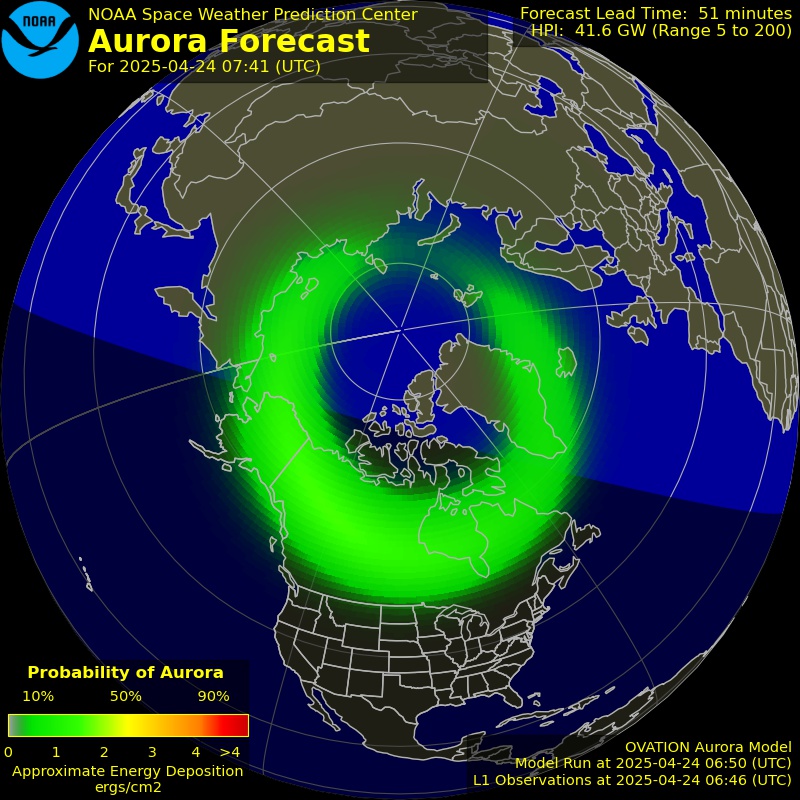 The current auroral oval commands the Northern Hemisphere. Anyone living under the oval owes it to themselves to look up under clear dark skies. Those lucky enough to meet  Aurora, embrace her stamp of indelible wonder. She's waiting – all you have to do is find her.