Remember when wannabe president Trump tweeted –
How about Oklahoma Senator James Inhofe, Republican chair of the Senate Environment and Public Works Committee, tossing a snowball in February 2015?
"God is still up there, and He promised to maintain the seasons and that cold and heat would never cease as long as the earth remains."
"The arrogance of people to think that we, human beings, would be able to change what He is doing in the climate is to me outrageous," he said.
Inhofe mocked Obama for saying climate change was a greater threat to Americans than terrorism. He spewed lists of terrorist atrocities and enemy nations, accusing the Obama administration of trivializing national security threats in favour of climate propaganda. Inhofe accused liberal news media of using climate propaganda to create fear.
Trump blames China, Inhofe calls on God – how does a reasonable person crack these nuts? Visual aides?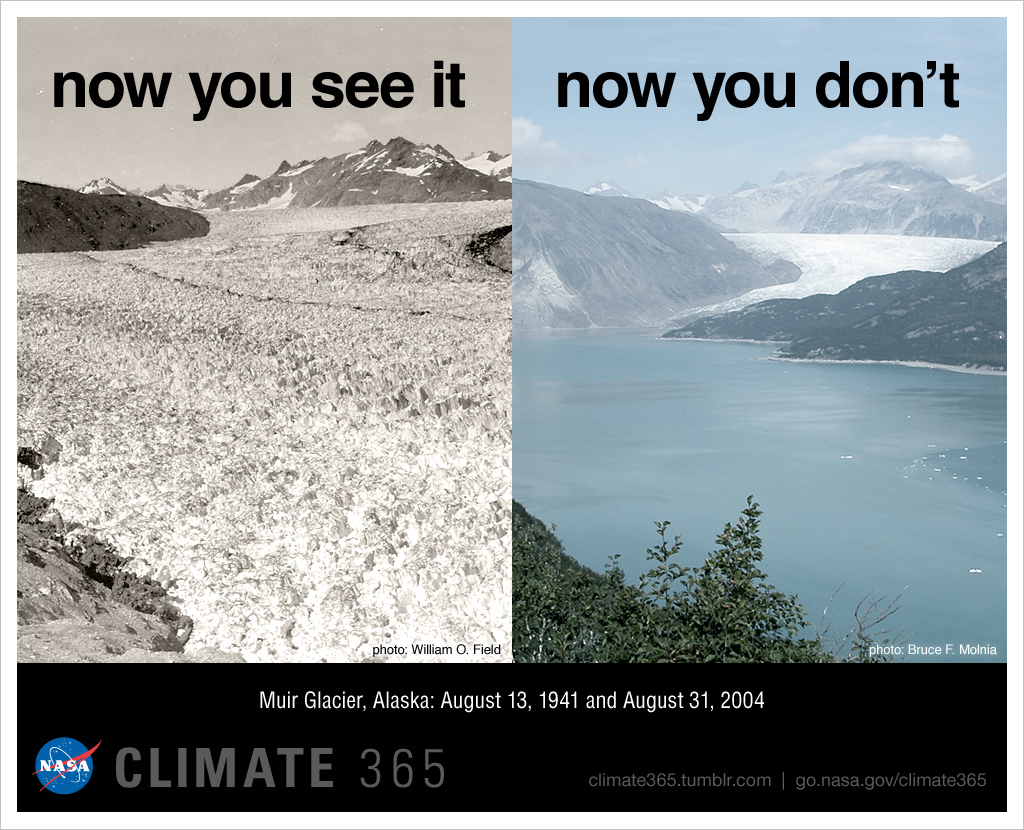 Image courtesy – https://climate.nasa.gov/climate_resources/4/graphic-dramatic-glacier-melt/
Stunning video documentation?
Gone are the days when skepticism demanded verifiable truth. Collective denial is a modern reality perpetuated by numskulls with money, power and political agendas oblivious to ramifications of climate apathy. That said, I stumbled upon a list of 197 climate myths at Skeptical Science. I challenge anyone to find a more complete, user friendly resource –
https://skepticalscience.com/argument.php