Salvadorian migrant Oscar Ramirez wanted a better life for wife Tania and baby daughter Valeria. Oscar sold his motorcycle, borrowed money from family, travelled over 1,000 miles to the international bridge at Matamoros, Mexico. The bridge was closed, aid workers told them to return the next day. They woke to a line hundreds long. Gazing across the Rio Grande, Brownsville, Texas trumpeted the American dream. Their dream to seek asylum in the "greatest" nation on Earth, their dream to work hard, buy a house, raise their family without fear.
El Salvador, the deadliest place on Earth not in a war zone, boasts a murder rate of 81.2 per 100,000 citizens. For perspective – U.S. murder rate is 5.2 per 100,000, Canada – 1.8 per 100,000. Why is El Salvador so dangerous? Ponder the link below –
http://theconversation.com/why-is-el-salvador-so-dangerous-4-essential-reads-89904
Oscar Ramirez wasn't a drug dealer, gang member or criminal, all he wanted was a safe place to work hard, buy a home, protect his family. We'll never know what went through Oscar Ramirez's mind as he waded into the Rio Grande clutching baby Valeria, witnesses say he made it across, sat Valeria on the riverbank and went back for his wife. Little Valeria tried to follow, was swept away and both perished when Oscar tried to save her. Images of Oscar and Valeria face down in murky water, her tiny arm wrapped around his neck went viral, Homeland Security refused comment, Trump heaped blame on Democrats.
"If we had the right laws that the Democrats are not letting us have, those people, they wouldn't be coming up, they wouldn't be trying" – Trump said.
"Those people"? Pardon me Mr. Trump, have you forgotten the Declaration of Independence? Thomas Jefferson? How about "all men are created equal"? Let me help you, "those people" have inalienable rights, how dare you blame Democrats for your insanity. Your daddy would be so proud, bet you learned all about "those people" on his knee. Hey Mr. President, see these dead people?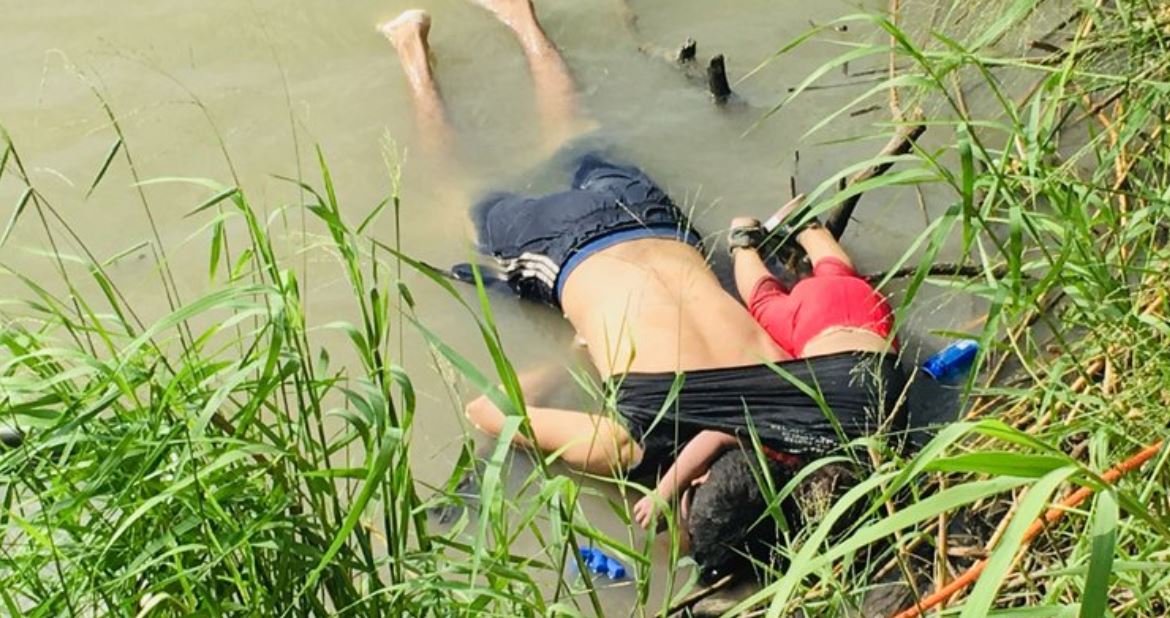 Care to comment with a shred of humanity for victims of your asinine immigration tantrum? Oscar and Valeria whose only crime was hope, optimism and the American dream?
Never mind, it's not your fault. You're the greatest president in history, nothing else matters. You warned us, it's the fault of bleeding heart liberals for not paying attention. Build a wall you said, insulate America from "those people", let them languish in poverty and fear. The migrant crisis was completely avoidable, why didn't we listen? Left wing nincompoops ruined everything, Democrats should be apologizing to you for their lack of vision. But for uppity Democrats all of America would play golf in MAGA hats, "those people" would understand "great" nations are reserved for great people. WTF?!!!!
https://www.npr.org/2019/06/26/736177694/a-father-and-daughter-drowned-at-the-border-put-attention-on-immigration