If apex means "top", the world's apex predator might just be a tiny spider. Meet Euophrys Omnisuperstes, ( Latin for "standing above everything" ) the Himalayan Jumping Spider,  highest known permanent resident life form on Earth. This quarter inch long, eight eyed, claw footed jumping spider capable of leaping distances 50 times its body length, thrives at elevations of 22,000 feet above sea level. Himalayan Jumping Spiders inhabit a realm so improbable, their only food source is insects carried by the wind.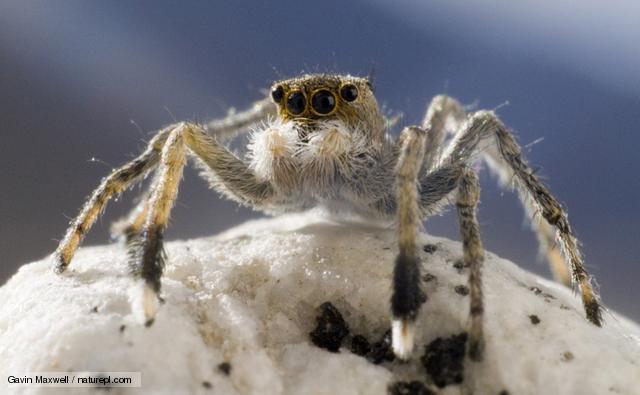 For perspective, Mt. Everest south base camp in Nepal sits at 17,598 feet. At this elevation oxygen levels are 50% that of sea level. Worlds above the tree line, far beyond the domain of Snow Leopards, high above clusters of Nepalese Snub Nose Monkeys https://www.newscientist.com/article/2101954-secrets-of-how-primates-can-live-at-extreme-altitude-revealed/ whose only sustenance is lichen or rare thermal pool prisoners of high altitude hot springs, the Bailey's snake https://reptiles.fandom.com/wiki/Thermophis_baileyi – tiny eight eyed jumping spiders wait for lunch to blow in on the wind. Why spider, why?
Make no mistake, spiders rule. Sure cockroaches survive underwater for half an hour, monarch butterflies migrate thousands of miles to a miniscule patch of Mexican forest, but it's the spider who stands above everything.