Oh Canada. I thought a closed U.S./Canada border and polite socially distanced mask respect for fellow citizens accounted for low COVID infection rates in Canada. Say what you will about Canada, but above all – we don't shy away from open discussion of safe sex practices during pandemic times. Such is our nature, no stone left unturned. Seems we're acutely aware of safe sex practices.
Ponder content of a recent brochure issued by the CDC in British Columbia. Fear not Canada, lest there be any doubt, government doesn't shy away from straight answers. It recognizes our sexual nature with gloriously detailed recommendations.
In a perfect world government would have persons inclined to engage in sexual activity with another outside their immediate bubble – take matters in their own hands. It suggests masturbating in the same room as your partner, or engaging in virtual sex. Barring that, wear a mask, avoid kissing, choose a position conducive to least amount of face to face contact. Ever a wealth of practical solutions, government boldly advocated for physical barriers, specifically "glory holes".
http://www.bccdc.ca/health-info/diseases-conditions/covid-19/prevention-risks/covid-19-and-sex
A "glory hole" is a hole made in a wall or other type of partition where a man can insert his penis and receive sexual stimulation. They are usually used so the sex partners can't see each other and are anonymous.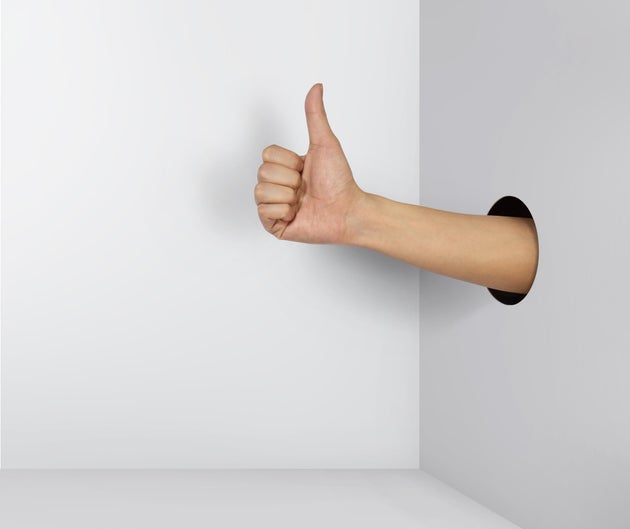 https://www.huffingtonpost.ca/entry/glory-holes-coronavirus-sex-covid-19_ca_5f18bed5c5b6f2f6c9f10049
This satirical sign appeared on Vancouver's Commercial Drive. –
This Canadian appreciates the effort, recognizes creative impetus pegging the heartbeat of my home and native land. Lighten up people! It's a public service announcement, not a manifesto promoting glory hole annihilation of western civilization.
Conservative American heads imploded when glory hole advice made headlines. One right wing site I refuse to dignify with a link said – "Soon enough the Canadian government will be putting out manuals on how to do anal sex. Soon enough the Canadian government will be putting out manuals on how to fist-fuck your own asshole while gay niggers rape a goat in front of you. Soon enough the Canadian government will legalize child rape so that Justin Trudeau and his tranny wife can abuse their own children. This is what Canada has become: an absolute cesspit of evil and cultural decay. The Canadian government is swimming with perverts, pedophiles and zoophiles."
Hey America, don't be mad. At least Canada isn't afraid to speak frankly. Nor do we pretend sexual encounters are exclusive to same sex partners. I'll take realistic practicality over preposterous family values ignorance any day.