For the first time in over 50 years, skies are officially cloudier. This year maestros of meteorologic whimsy, conduits of foreboding trepidation and petticoats of nature's fancy were asked to make room for Asperitas at the head table. Gavin Pretor-Pinney, founder of the Cloud Appreciation Society inducted Asperitas into the International Cloud Atlas hall of fame. A monumental achievement in science clouded by genre, subsection, supplementary features and special circumstance.
https://cloudatlas.wmo.int/clouds-supplementary-features-asperitas.html
Gavin Pretor-Pinney defined Asperitas as –
… localized waves in the cloud base, either smooth or dappled with smaller features, sometimes descending into sharp points, as if viewing a roughened sea surface from below. Varying levels of illumination and thickness of cloud can lead to dramatic visual effects.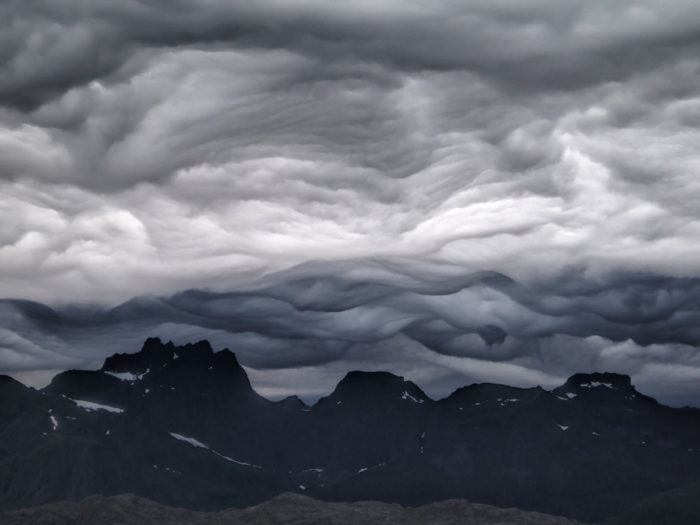 If by chance you happen upon undulating clouds that resemble rough seas if viewed from below – shout a hearty welcome to Asperitas, the first cloud formation recognized in half a century.